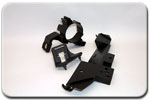 Brackets
Cost effective alternatives to traditional metal-formed bracketry.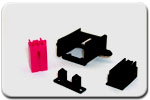 Connectors
Ergonomic, snap fit designs. Available in several colors for color-coding.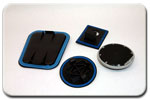 Hole Plugs
Strong, effective seal for gage and drainage holes.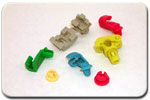 Rod End Clips
Various sizes and shapes to fit many rod linkage, door latch and other rod mechanism applications.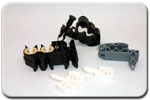 Routing Clips
Various design features provide options to satisfy your application needs.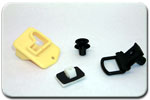 Other
Plastic components to meet a variety of unique application: Window support, end caps, cable guide.